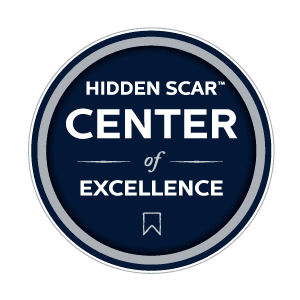 Breast surgery can be a traumatic experience for women and men who have been diagnosed with breast cancer. There are a variety of breast surgeries a breast cancer specialist may recommend as part of your treatment plan to move the cancer into remission and protect the patient's overall health. At Breast Care Specialists of Carolina, Dr. Thomas Williams is dedicated to providing a holistic approach to all of her patients in the Mooresville, North Carolina and surrounding areas, and may recommend breast surgery as part of a breast cancer treatment plan.
TYPES OF BREAST SURGERY AT BREAST CARE SPECIALISTS OF CAROLINA
Dr. Princess Thomas Williams at Breast Care Specialists of Carolina in Mooresville, North Carolina has an expertise in minimally invasive breast surgery, including lumpectomies and nipple-sparing mastectomies. She also is hidden scar surgery certified, and utilizes oncoplastic breast surgery techniques which helps to ease the emotional impact of breast cancer surgery by rendering little to no visible scarring. Many women that require mastectomy are great candidates for nipple-sparing mastectomy, which allows the breast tissue to be removed whilst maintaining the skin, as well as nipple areolar complex, rendering an excellent cosmetic outcome.
Dr. Thomas Williams works with the area's leading plastic surgeons to plan formal breast reconstruction, using either a patient's natural tissues, saline or silicone implants, or a combination of both. During lumpectomy surgery, Dr. Thomas Williams uses an implantable device called a Biozorb that is an adjunct to oncoplastic surgery in that it helps to fill the space from which the tumor was removed. This device marker allows tissue ingrowth and is effectively degraded in about 24 months time. This framework is a method in which Dr. Thomas Williams often utilizes during the hidden scar/oncoplastic technique to ensure that each patient has a very pleasing cosmetic outcome following surgery.
Contact Dr. Princess Thomas Williams at Breast Care Specialists of Carolina
If you need an expert in breast surgery and breast cancer treatment, contact Dr. Princess Thomas Williams at Breast Cancer Specialists of Carolina online or call our office at 704-769-3800. Our compassionate, experienced staff is dedicated to helping alleviate the emotional impact of breast cancer surgery while utilizing the latest technology and methods to treat breast cancer.
Join us for Breast Cancer After Hours on the last Tuesday of every month. Call to learn more!